HackNotice
WHITEPAPER
Data Breach Management In the Boardroom
Vulnerabilities, Solutions, and Why Senior Decision-Makers Need to Be More Active in Cybersecurity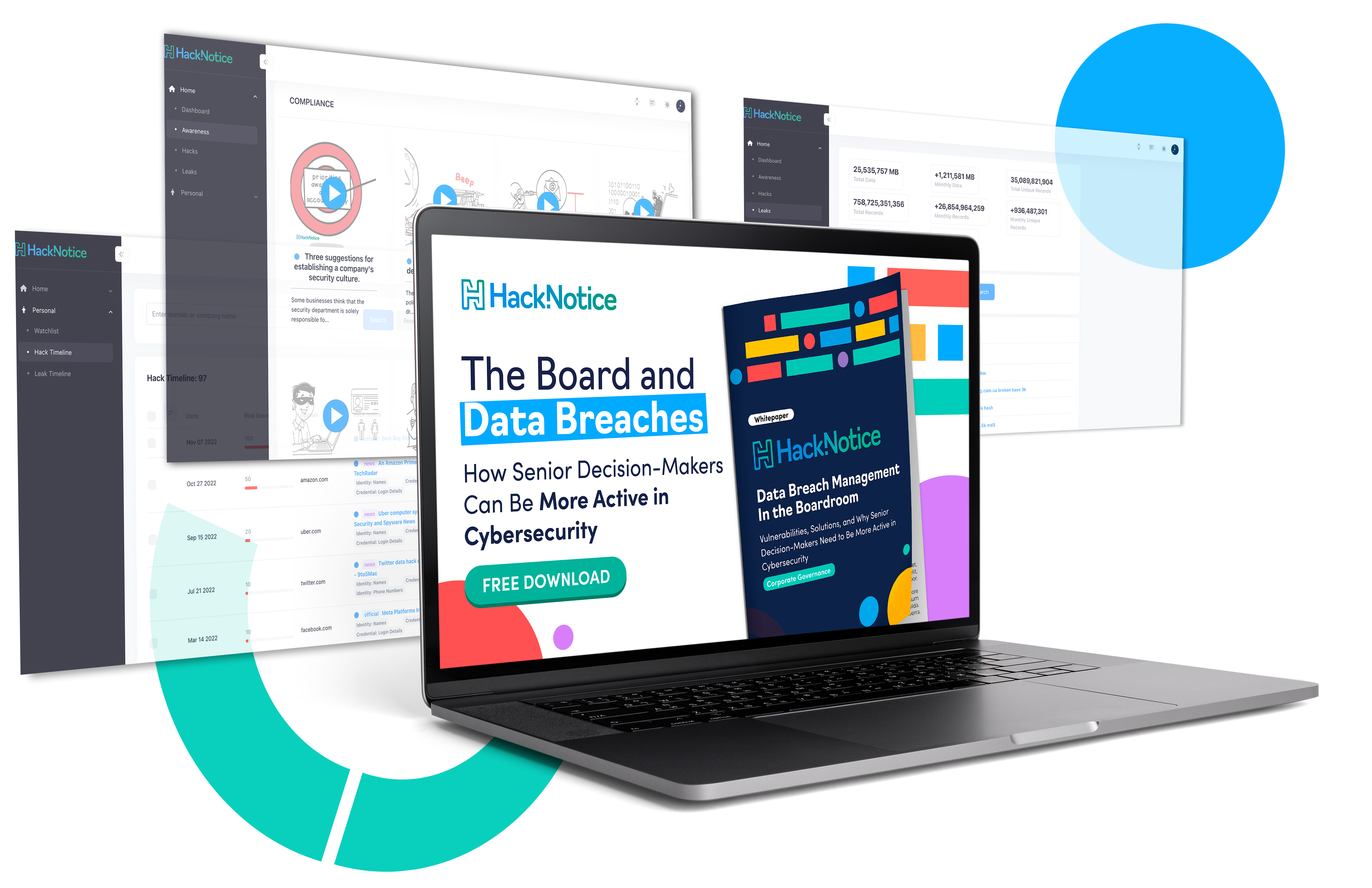 How can senior decision-makers get
more involved in cyber defense?
New, sophisticated cyber threats are emerging daily, and board members can no longer afford to sit on the cybersecurity sidelines. In this guide, you'll discover:
What board member involvement in cybersecurity should look like
5 best practices for successful data breach management in the boardroom
What path you (and your company) should take moving forward
Fill out the form at right to read!
In case you missed it: The HackNotice platform just got better.
About HackNotice
Hacknotice is the only company-wide threat awareness platform, making employees safer online. Users monitor, review, and take swift actions against their real cyber threats. The platform bridges the gap between security teams and other employees through real-time alerts, around-the-clock monitoring, recovery recommendations, and a full security training and assessment program. HackNotice's mission is to make all employees threat-aware, creating a resilient security culture. Founded in 2019, HackNotice is located in Austin, TX. For more information, visit www.hacknotice.com.