HackNotice 4.0
WEBINAR
Discover HackNotice 4.0, our new,
refreshed platform with revolutionary capabilities.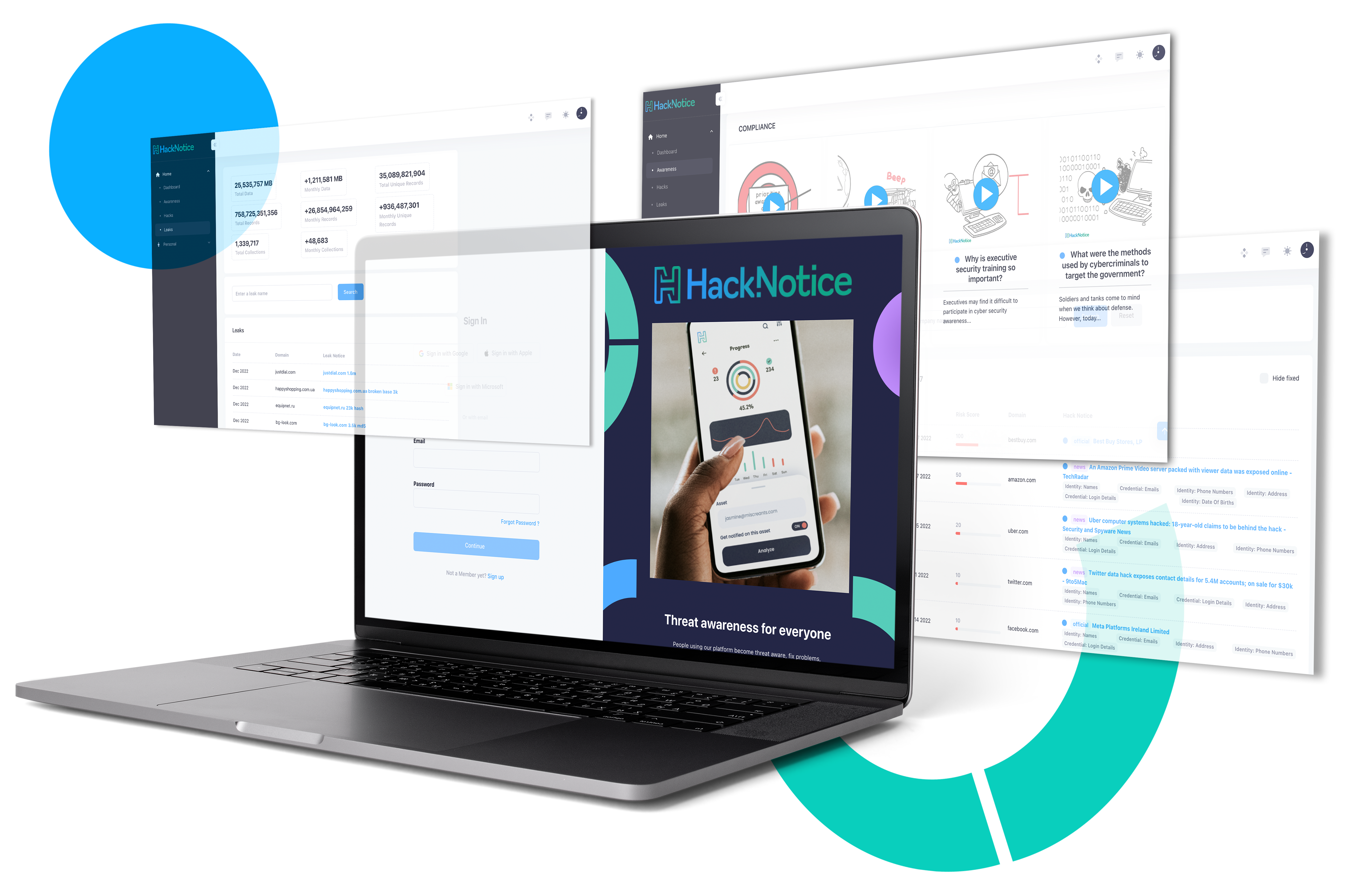 The HackNotice Platform Has a Fresh Look and New Features
In this webinar, we discuss the new features of HackNotice 4.0, including:
Dark mode
Personalized dashboards
Risk meters
Easier to understand alerts
More powerful monitoring
Continuous phishing with the press of a button
New, easy-to-create templates for phishing
....and more!
Fill out the form at right to watch the webinar on-demand and get all the details on our new platform.
Watch the Webinar On-Demand
HackNotice: The threat-awareness platform that people love, just got better.
Check out our new platform here!
With a sleek new user interface, stronger monitoring capabilities, and a better user experience, the new HackNotice platform will help users seamlessly manage their security risks, protect their families, and prevent security incidents. Reach out to the HackNotice team to learn more.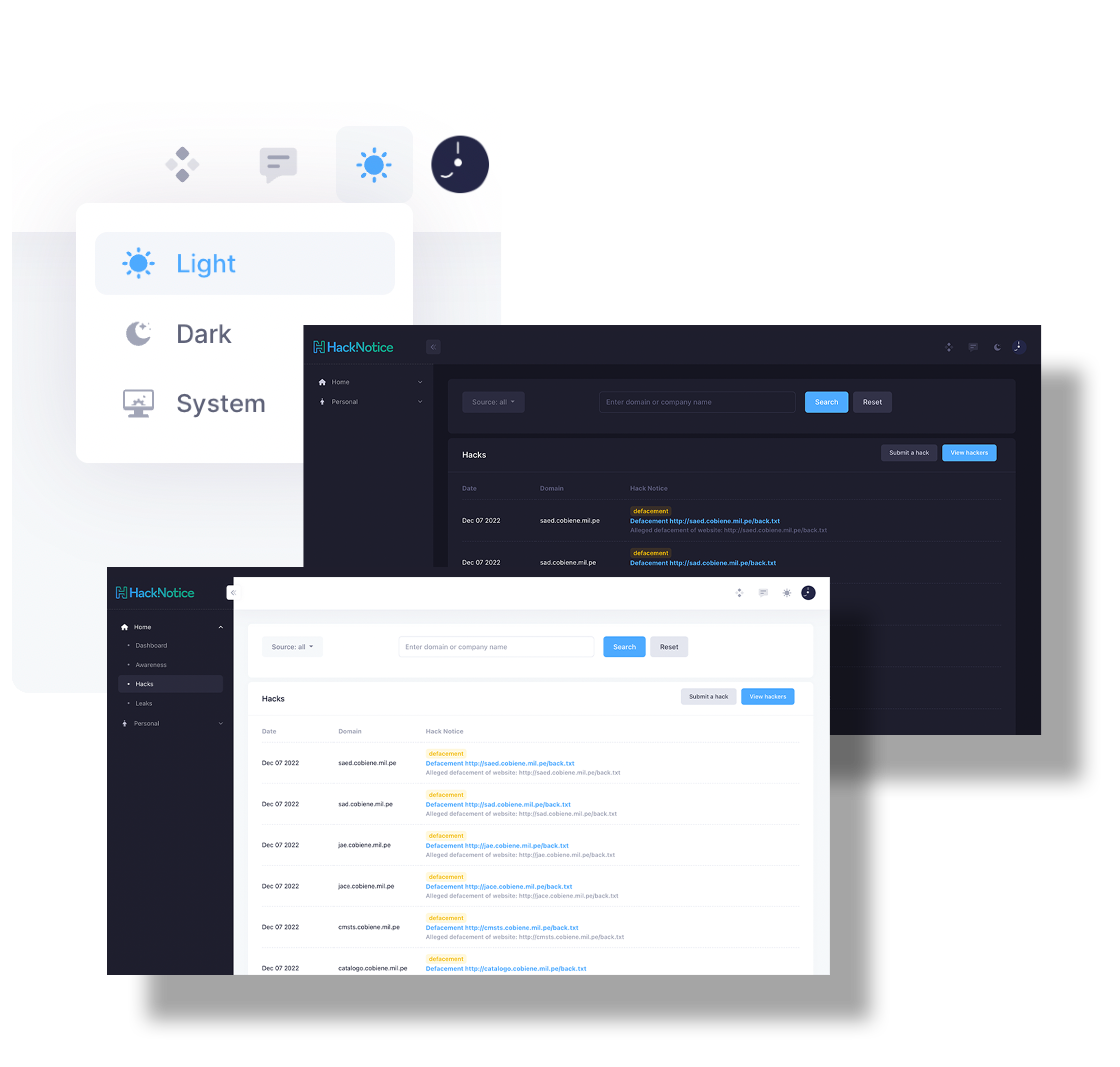 About HackNotice
Hacknotice is the only company-wide threat awareness platform, making employees safer online. Users monitor, review, and take swift actions against their real cyber threats. The platform bridges the gap between security teams and other employees through real-time alerts, around-the-clock monitoring, recovery recommendations, and a full security training and assessment program. HackNotice's mission is to make all employees threat-aware, creating a resilient security culture. Founded in 2019, HackNotice is located in Austin, TX. For more information, visit www.hacknotice.com.