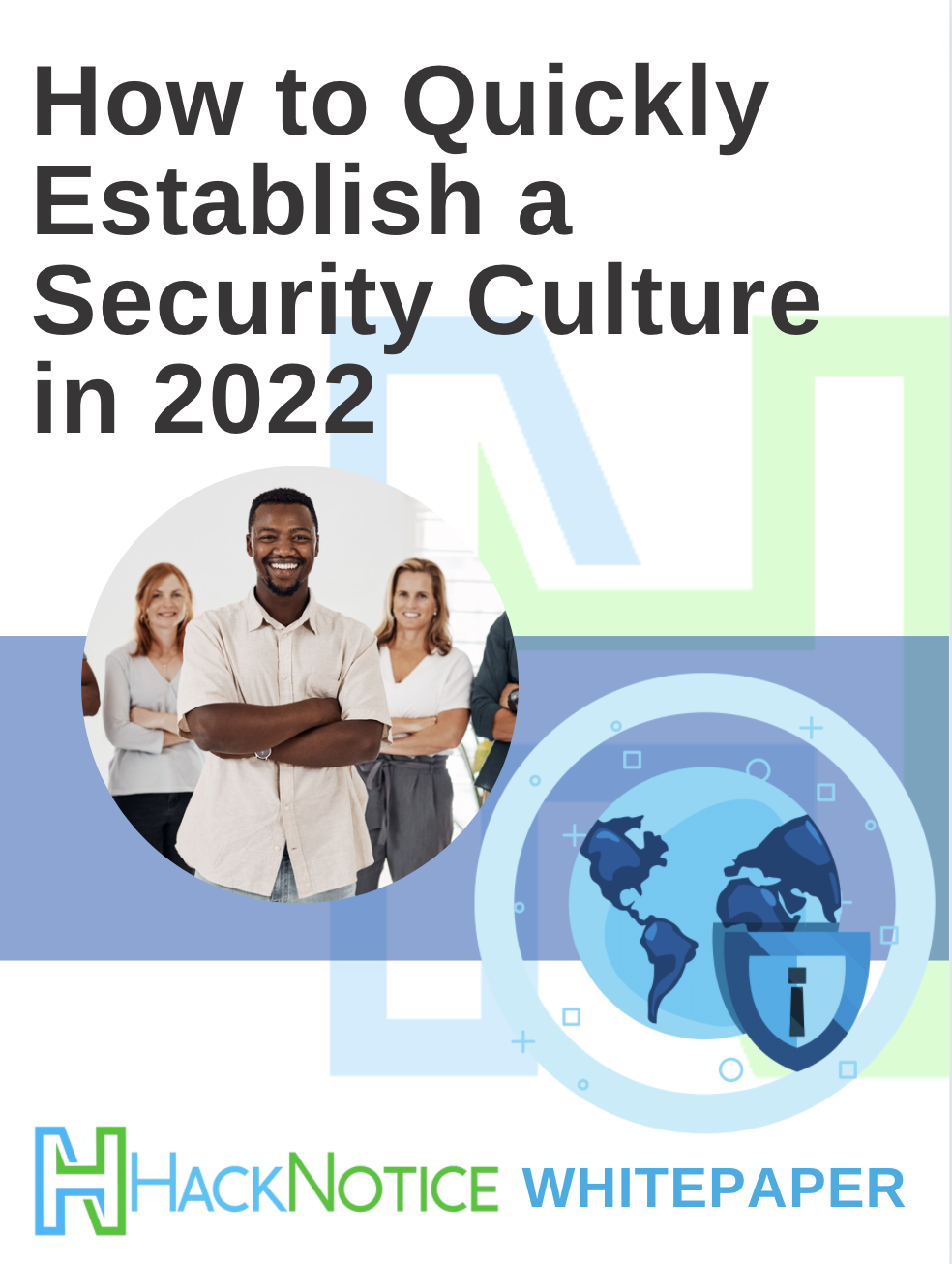 HackNotice WhitePaper
How to Quickly Establish a Security Culture in 2022
Download your Free Copy
Establishing a strong security culture is no longer optional and the only way to get there is when every employee in an organization practices good security habits. Therefore, businesses need to shift their focus to empowering and educating workers about cybersecurity so individuals can make cyber-aware decisions. When employees are encouraged to form better security habits, it leads to long-term behavioral changes that quickly become a company-wide culture.
In this free whitepaper, we discuss how you can quickly establish a strong security culture so you are ready for 2022.
Want to go back to the website?
Explore our other whitepapers
Further your cybersecurity research with industry-leading content.
Our whitepapers can help you:
Discover current industry practices

Keep up latest cybersecurity insights

Evolve your current cyber strategy

Transform employees into security champions