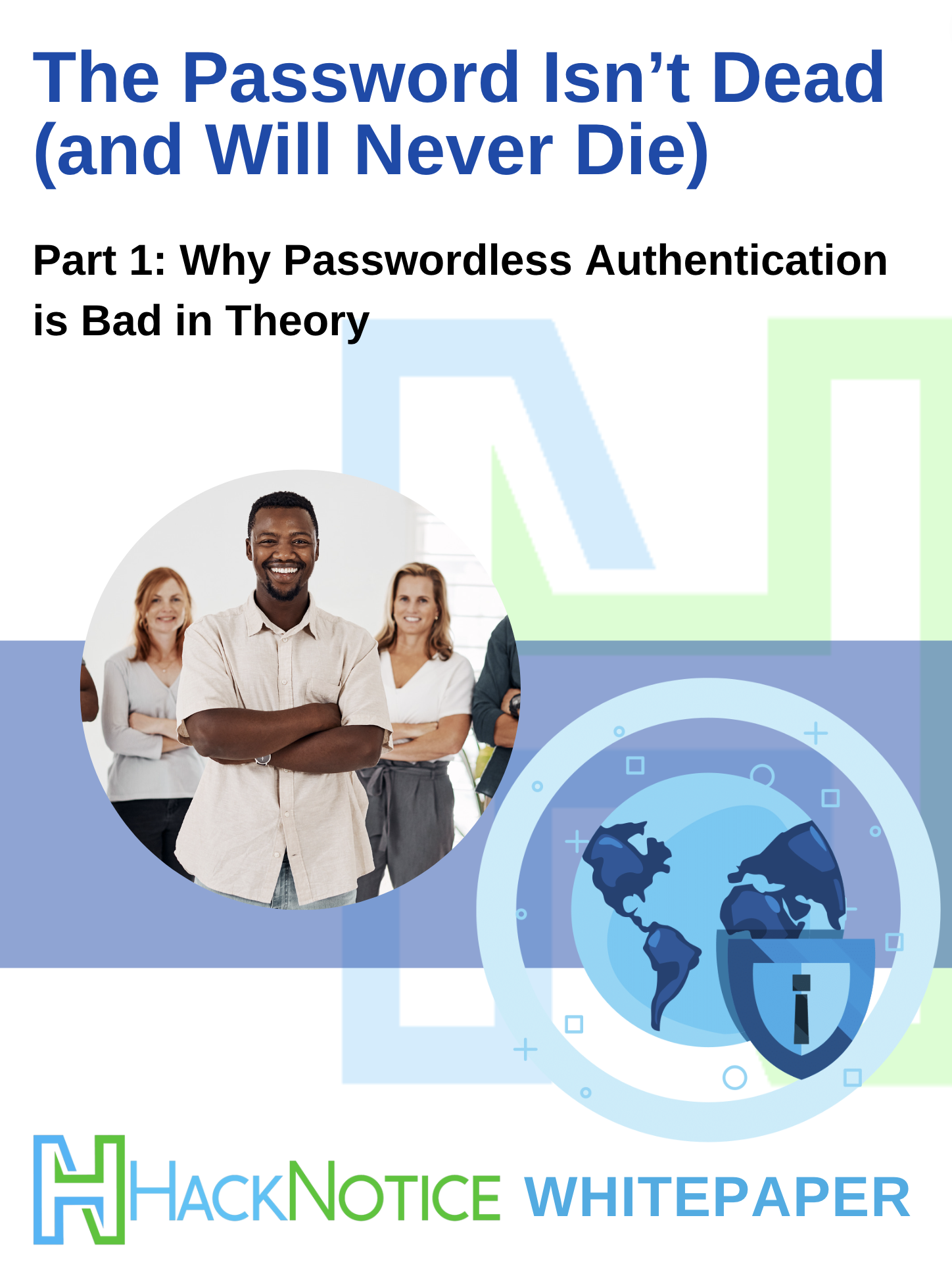 HackNotice White Paper Series
The Password Isn't Dead (and Will Never Die)
Part 1: Why Passwordless Authentication is Bad in Theory
Download your Free Copy
If you've been keeping up with cybersecurity industry news lately, you've probably seen a few headlines unabashedly declaring the death of the password and the dawn of the passwordless era. A couple of security tech brands are hedging their bets, spending millions on software development for passwordless authentication, and forking out obscene ad budgets to evangelize the password's supposed impending demise.
Key takeaways:
The Theory of Password (and Passwordless) Authentication
Eradicating the Password is Not a Fix.
Biometrics are Not as Reliable as You Think.
Passwordless Authentication Won't Save You in the Event of Device Theft
Passwordless Authentication Isn't the Answer
Want to go back to the website?