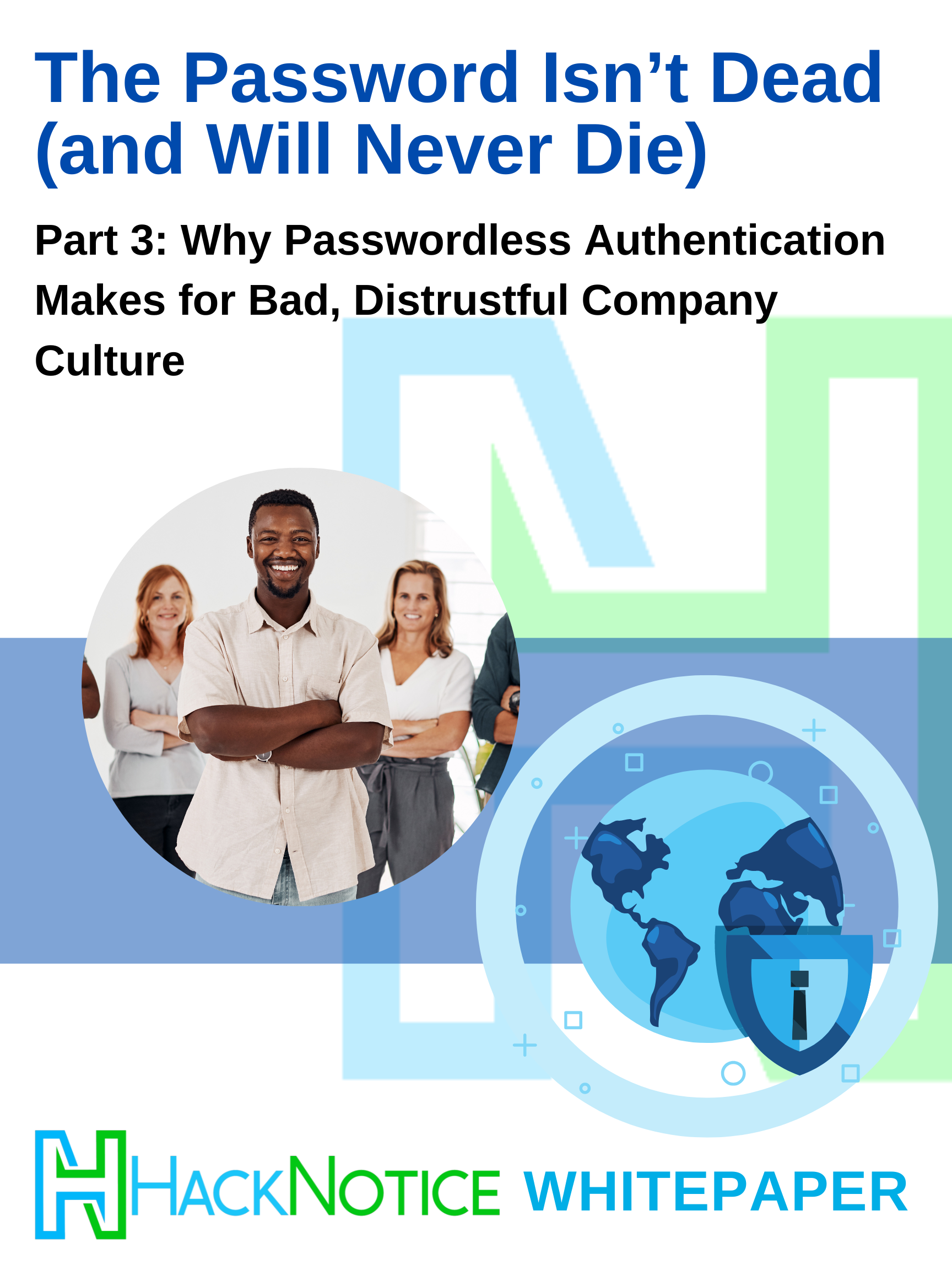 HackNotice White Paper Series
The Password Isn't Dead (and Will Never Die)
Part 3: Why Passwordless Authentication Makes for Bad, Distrustful Company Culture
Passwordless Authentication Puts Companies at a Disadvantage
While it might seem like removing passwords and relying on devices and biometrics will make your organization more secure, taking individuals' power off the table will create yet another layer of abstraction between your workforce and your security efforts.
In the first and second parts of this series, we covered why passwordless authentication is dangerous in theory and practice. Now, we're breaking down why passwordless environments can wreck your security culture, how it could make it even harder to attract and retain top talent, and what you should be doing instead.
Key takeaways:
Removing Passwords is an Attack on Your Employees

Passwordless Authentication Won't Stop Social Engineering (and May Help It)

Passwordless Authentication Fosters Bad Security Culture

Passwordless Authentication D

ecreases Trust Between Employers and Employees

Removing Passwords C

reates Tension Between Security Teams and the Rest of the Workforce
Want to go back to our website?