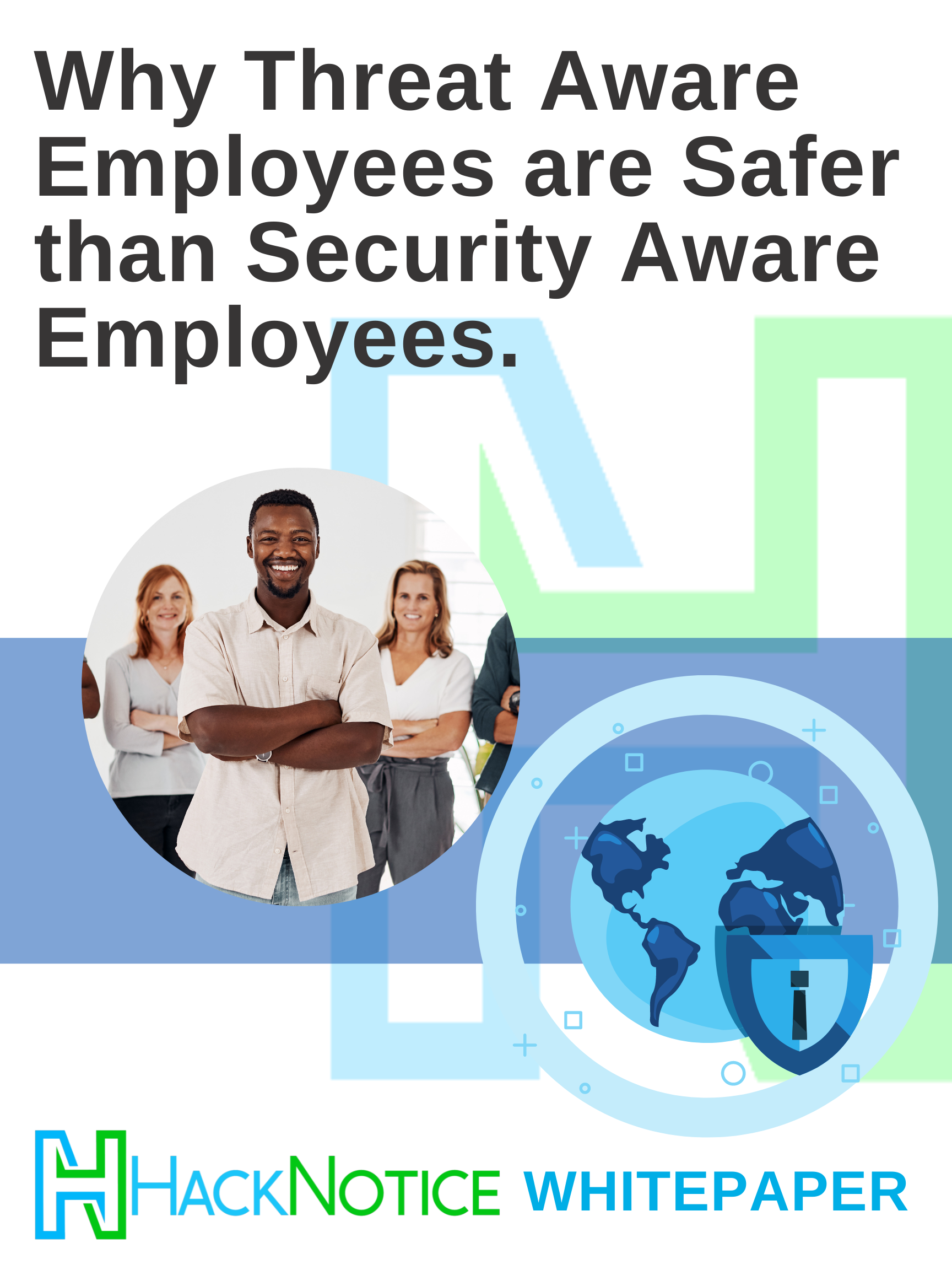 HackNotice WhitePaper
Why Threat Aware Employees are Safer than Security Aware Employees.
Download your Free Copy
In this guide, we're delving into some of the reasons employees are becoming bigger liabilities from a security perspective, why you might be wasting your security budget on the wrong technologies, and how to help ensure your employees are reducing your risks.
Want to go back to the website?
Explore our other whitepapers
Further your cybersecurity research with industry-leading content.
Our whitepapers can help you:
Discover current industry practices

Keep up latest cybersecurity insights

Evolve your current cyber strategy

Transform employees into security champions