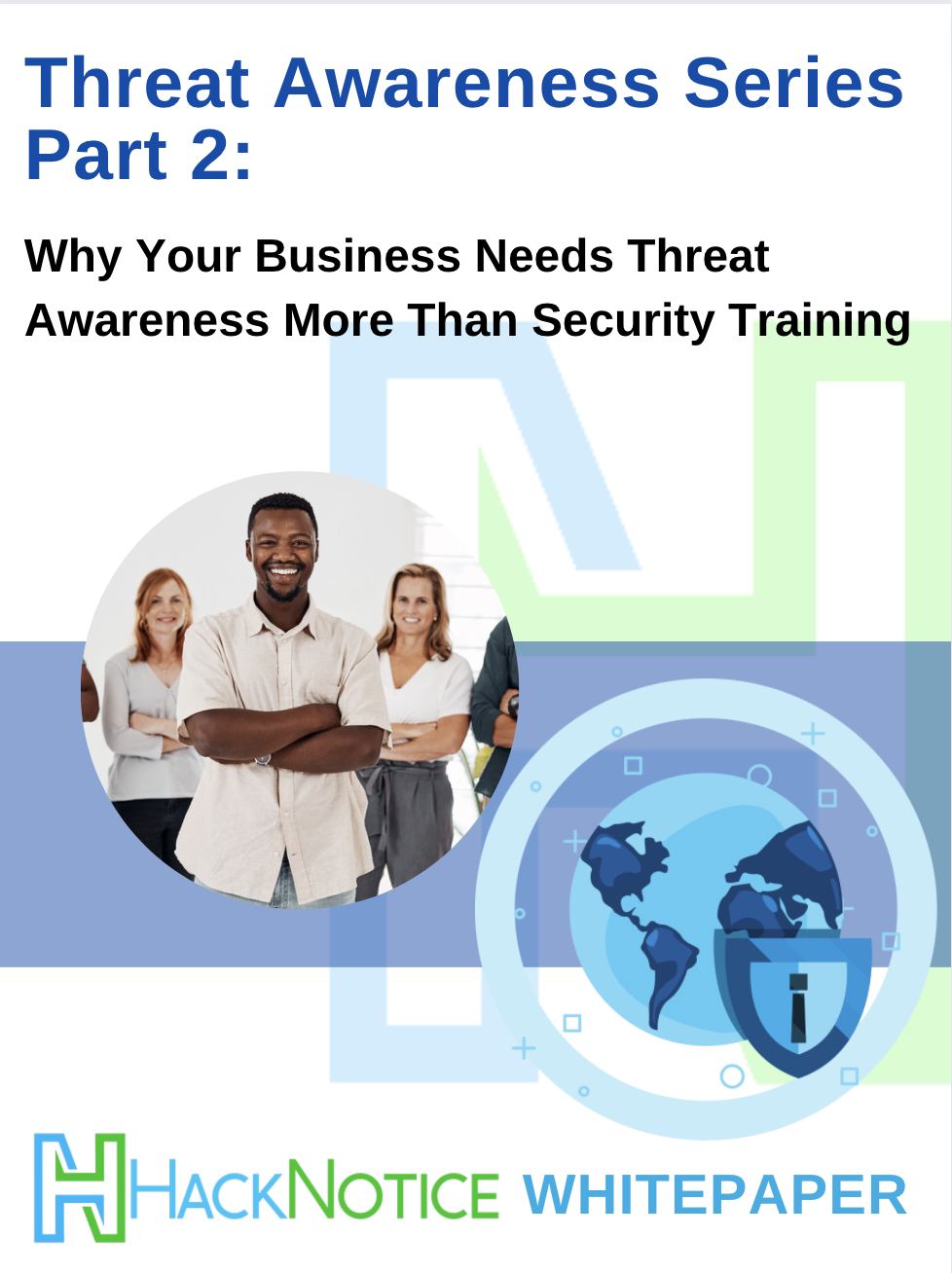 HackNotice WhitePaper
Threat Awareness Series Part 2
Why Your Business Needs Threat Awareness More Than Security Training
Download your Free Copy
In the first part of this series, we defined threat awareness and shared why it's more important than security awareness. Today, we're walking through why security training also isn't enough, a few warning signs you need threat awareness, and how to get started. Download your free copy today.
Key takeaways:
Why Security Training Alone Isn't Enough
When Do You Need Threat Awareness?
Who Provides Threat Awareness?
Want to go back to the website?
Explore our other whitepapers
Further your cybersecurity research with industry-leading content.
Our whitepapers can help you:
Discover current industry practices

Keep up latest cybersecurity insights

Evolve your current cyber strategy

Transform employees into security champions