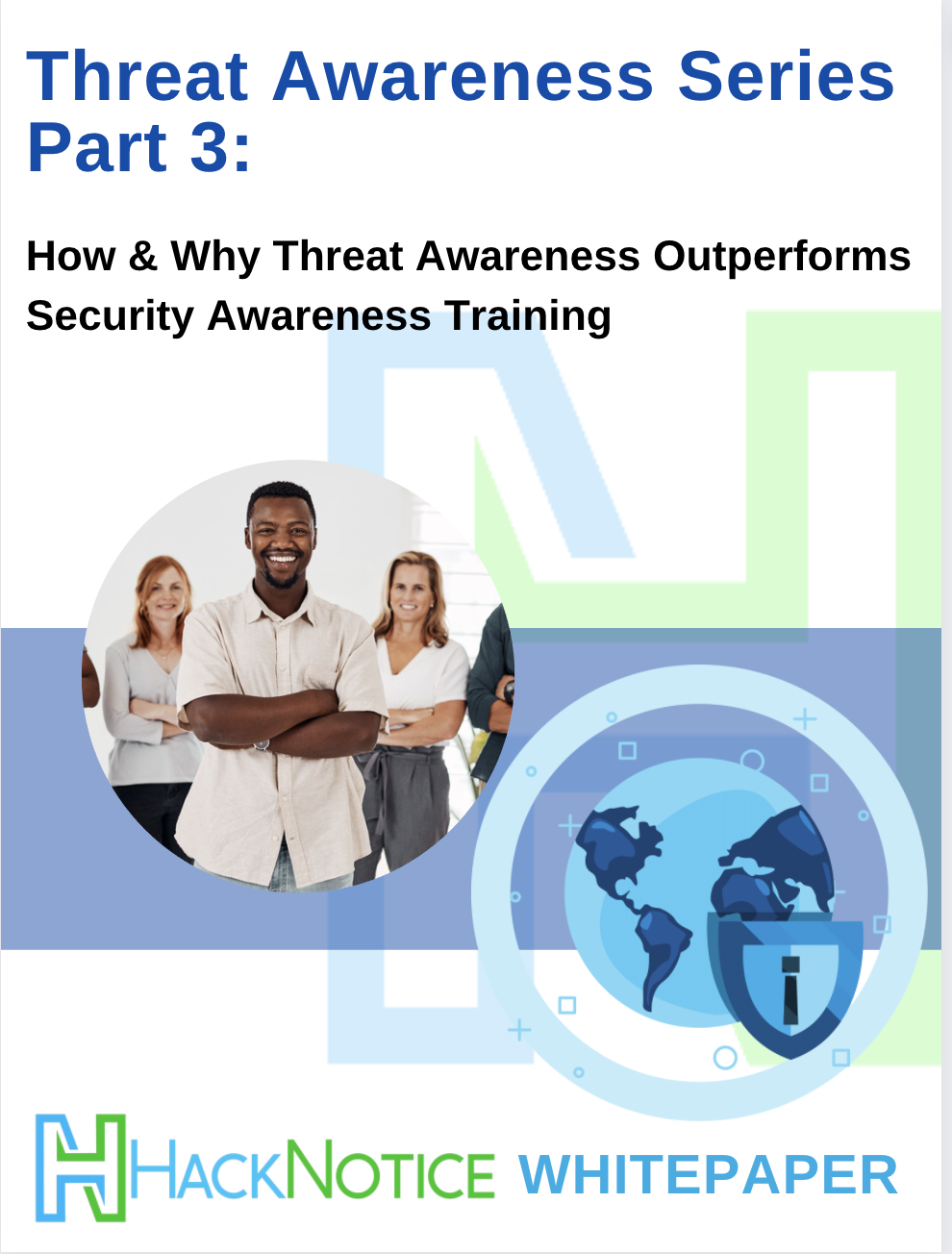 Threat Awareness Series Part 3
How & Why Threat Awareness Outperforms Security Awareness Training
Download your Free Copy
For years, business leaders touted security awareness as the gold standard in workforce cybersecurity education. Instead of placing all the burden on already-overwhelmed security teams, companies recognized the value of teaching all employees about security best practices. Companies also began levering phish testing to determine how well employees responded to potential threats.

In this guide, we discuss the reasons security awareness training and phish testing aren't doing enough.
Key takeaways:
Why threat awareness outperforms security awareness.
Why training and testing are no longer effective tools for businesses.
Why ongoing education is the key to success.
Want to go back to the website?
Explore our other whitepapers
Further your cybersecurity research with industry-leading content.
Our whitepapers can help you:
Discover current industry practices

Keep up latest cybersecurity insights

Evolve your current cyber strategy

Transform employees into security champions