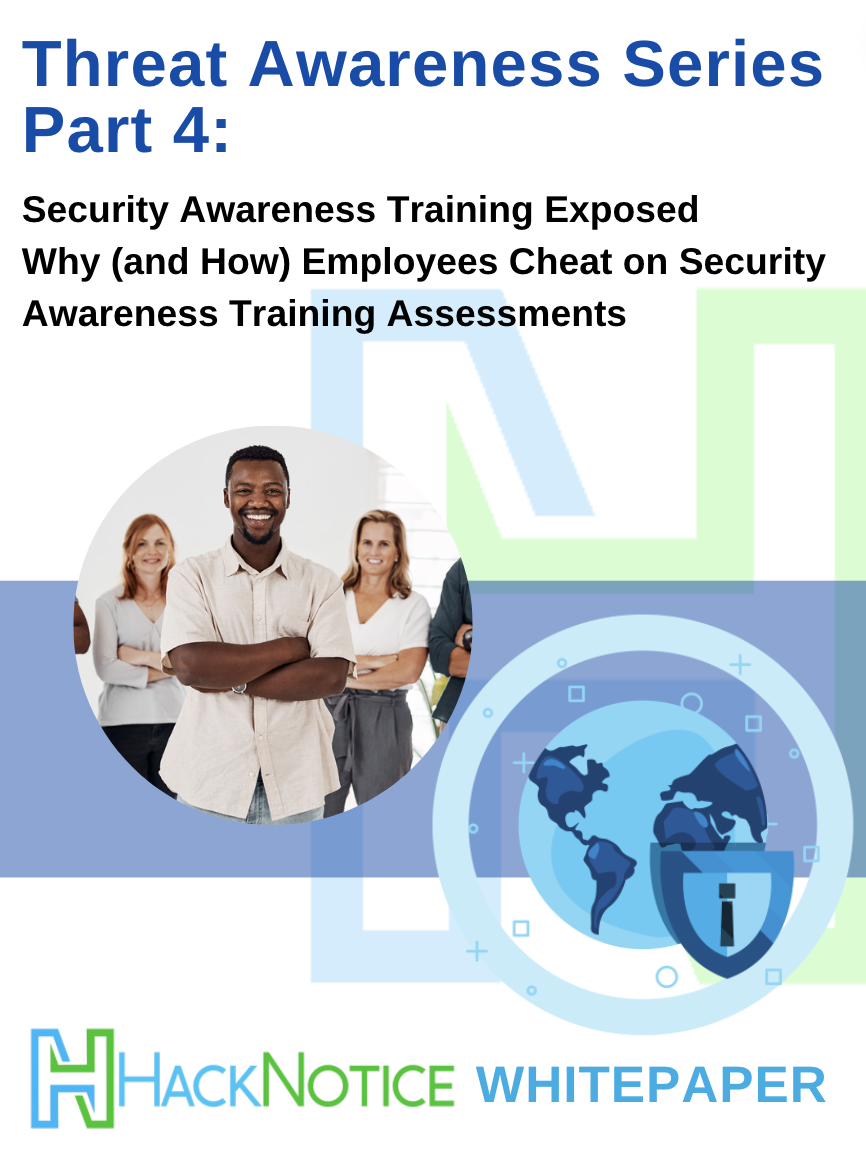 Threat Awareness Series Part 4
Security Awareness Training Exposed
Why (and How) Employees Cheat on Security Awareness Training Assessments
Download your Free Copy
At first glance, security awareness training seems like an excellent way for an organization to help combat the rapid rise in cyber attacks and mitigate risks within the company. Common sense dictates that if you provide employees with education on cybersecurity and arm them with plenty of tips and best practices, they'd adopt better habits to protect your company against threats.

In this guide, we're walking through why (and how) employees are cheating on their security awareness training and what you can do to overcome this issue:
Key takeaways:
Exposing employee cheating in security training.
Why prioritizing security education for compliance isn't enough.
How to make security a top priority for your employees.
Want to go back to the website?
Explore our other whitepapers
Further your cybersecurity research with industry-leading content.
Our whitepapers can help you:
Discover current industry practices

Keep up latest cybersecurity insights

Evolve your current cyber strategy

Transform employees into security champions